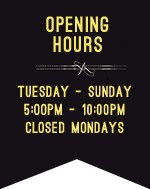 VINTAGE VIETNAM · COCKTAILS · SHARE PLATES
Can Tho Kitchen Bar is owned and run by a husband and wife team. Both Vien and Thao came to Australia from Vietnam with their parents in the 1980's as refugees. Their parents worked multiple jobs to provide for their families and to start a new life, which like many other Vietnamese refugees, it was the beginning of their resilient lives they had ahead.At an early age Vien and Thao were amongst the hustle and bustle of their parents working in restaurants, they learnt the ins and outs of the business that eventually, cooking and eating quality food became a part of their everyday lives.
Thao's Mother has taught them everything, from her hard work ethics and her precise way of having things done in the kitchen, all while capturing the passion for food and the home style cooking that they all adored.
Vien and Thao took a trip to Melbourne in January 2014 and it opened their eyes to the amazing food culture, which buzzed at every street corner. It made them realize the Gold Coast was lacking of this. The quality of food, service and atmosphere all rolled into one had to be brought to the Gold Coast, and quick! This reignited their passion and made them work towards the belief of putting Northern Gold Coast on the map of best places to go out to wine and dine.
Vien and Thao would like to welcome you into their home through traditional Vietnamese flavours from home kitchen recipes, by bringing food out to you as it is cooked fresh on share plates & serving you drinks that they drink at home, because they believe when friends and family gather, all good things should be shared.
"Memories framed on the walls, lasts a lifetime in our hearts"
Group Bookings
We welcome Group Bookings
We can tailor the set menu to your dietary needs. Children aged 7 to 12 years of age will dine together at half price. Please include both adults and children into the number of people you book. A MINIMUM of $100 deposit is required to secure your table.
Confirmation of exact numbers to be received 24 hours prior to your booking date so we can allocate seating accordingly. If numbers change significantly or a "no show' occurs, we reserve the right keep the deposit. This is to cover the expenses of turning other potential bookings away. Otherwise, this deposit amount will be deducted from your total bill at the end of the night. Please note we do not refund the deposit back onto your credit card or via cash.
NO SPLIT BILLS, ONE ACCOUNT PER TABLE. YOU'RE WELCOME TO SPLIT BILL VIA CASH OR BANK TRANSFER AMONGST YOURSELVES, HOWEVER UPON PAYMENT ONLY ONE FORM OF PAYMENT CAN BE PROCESSED. No Amex or Diners Cards accepted.
Reservations
NO SPLIT BILLS, ONE ACCOUNT PER TABLE.
YOU'RE WELCOME TO SPLIT BILL VIA CASH OR BANK TRANSFER AMONGST YOURSELVES, HOWEVER UPON PAYMENT ONLY ONE FORM OF PAYMENT CAN BE PROCESSED.
No Amex or Diners Cards accepted.
WE ARE A FULLY LICENSED VENUE, NO BYO.
10% SURCHARGE ON PUBLIC HOLIDAYS FOR DINE IN AND TAKEAWAY
By making a reservation on our website you accept the Restaurant Terms and Conditions.
Group booking enquires, please call us directly between 5:00pm - 9:00pm Tuesday to Sunday on 07 5529 0098 or email [email protected]
TRADING HOURS:
Tuesday to Sunday 5:00pm till 10:00pm
Closed Mondays
DINNER:
For Can Tho Kitchen Bar to comply with the Queensland Government Restrictions, We kindly ask the following of you:\
Please maintain 1.5 meters distance\
No more than 50 customers dining at the
restaurant. 3. Please contact us if numbers decrease so we can fill your unattended seats. As a small business we can not afford to have last minute no shows when we have a restricted amount of people in a venue of our size.\
If eating in, please sit in the designated area only.\
If eating in, please check in on arrival so we can manage contact tracing for everyones safety (Your name, address and phone number will on file for 56 days and kept confidential)\
Should you feel unwell or exhibiting symptoms of COVID-19, Please DO NOT enter the restaurant.
Can Tho kitchen Bar reserve the right to refuse service and respectfully ask anyone with symptoms of COVID-19 to leave.
Thank you for your help.
CAN THO KITCHEN BAR TEAM
CONFIRMATION PROCESS:
Book online or send a booking enquiry to [email protected]
Please include your home address for us to comply with the Government rules. Only when you receive a confirmation email from our reservation system, will your booking be officially confirmed
Unfortunately we are unable to accept phone answering machine bookings so please be aware that by leaving a message DOES NOT confirm a table, therefore please call us back after 5:00pm as it is difficult to get full contact details.
Your booking will only be held 15mins after your arrival time.
SEATING REQUESTS:
Our restaurant is designed to allow multiple seating options for a wide range of age groups. The multiple arrangements include regular tables, high tables, communal dining and bar dining. Regular chairs, stools and benches. This adds to the design style and overall look and atmosphere while dining in. Please specify if you desire certain seating and we will try our best to accommodate, however we can not guarantee and is subject to availability.
PLEASE ADVISE ALLERGIES UPON ORDERING. WHILST ALL REASONABLE EFFORTS ARE TAKEN TO ACCOMMODATE GUESTS DIETARY REQUIREMENTS, WE CANNOT GUARANTEE THAT OUR FOOD WILL BE ALLERGEN FREE AS OUR MENU IS PREPARED IN A KITCHEN THAT HANDLES NUTS, SHELLFISH, SESAME AND GLUTEN.
Can Tho Vouchers
The perfect gift for family and friends
Contact
5/465 Oxley Dr, Runaway Bay, QLD